Alana Hicks
Alana is a Papua New Guinean/Australian writer and director. Her AACTA-nominated short film Chicken featured in the 2020 Flickerfest International Short Film Festival, for which she received the award for Best Direction in an Australian Short Film. Alana has long developed prose work informed by her connection to PNG, including the story Smoke and Fire, published by literary magazine Going Down Swinging. She was also the inaugural winner of the 2020 SBS Emerging Writers' Competition for her personal essay Medium Beige, soon to be published in an anthology by Hardie Grant Books.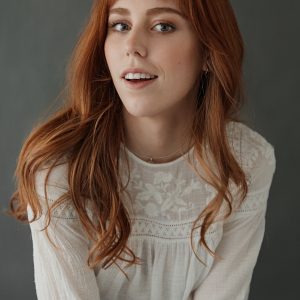 Ally Morgan
Ally Morgan is a skilled actor, writer, musician, and producer who graduated from NIDA's Screen Actors Studio in 2014 and the Actors Centre Australia in 2017. She has appeared on SBS's The Feed and performed the lead role in Katie Pollock's Normal during its Australian premiere at The Old 505, directed by Anthony Skuse. Ally produced and starred in the short film Her Own Music directed by Olivia Aleksoski which premiered at the 2020 Sydney Film Festival as a finalist in the Dendy Awards for Australian Short Films, and had its international debut at OutFest LA 2020. She is also the co-creator of the forthcoming web-series How to Be Queer, which was the winner of 2020's Melbourne Queer Film Festival's Pitch Pleez! and recently premiered at the 2021 edition of the festival. Her music appears on Triple J Unearthed and in the Her Own Music score. In 2020, Alexandra independently released the singles 'Quiet Australian' and 'Isolation Song' with music videos directed by Miranda Middleton. She is excited to collaborate again with Miranda to bring her new Australian song cycle, Not Today, to Australian Stages.
Mel Ree
Mel Ree trained as an actor, identifies as a messenger, poet and fierce woman. Born in Papua New Guinea to the daughter of a chief, her ancestors sit at the base of her spine spurring her on to tell her story, hoping to spark wildfires within listeners that burn down differences, uniting us in our pain and understanding of this human condition.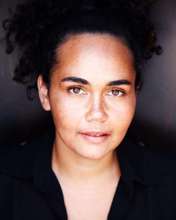 Katie Beckett
Katie Beckett is a Murriwarri/Yuggerah queer woman. Part of the LGBTQIA+ community with and a mother to the best kid in the universe, Mark an 11year Murriwarri/ Gumbayggirr trans boy. She is an actor and writer with a passion for storytelling, both for the stage and screen. She is also a founding member of Cope St Collective. WHICH WAY HOME is the first full length play she has written. It enjoyed an extended sold out season at Belvoir as part of the 2017 Sydney Festival and just completed a four month national tour. She also won the Balnaves Indigenous Playwrights Award and was nominated for a Green Room Award for her writing. She is currently working on a number of writing projects including a new TV series with Matchbox Pictures, Goal Post productions, and Griffin Theatre Company. She has also written a Young Adults novel with Allen & Unwin and has been commissioned by Arts Centre Melbourne and Belvoir to write two new plays, in addition to development funding through Screen Aus and Screen NSW to create a children's webseries, in junction with Curious Works. As a performer, Katie's screen credits include Redfern Now, Harrow, Rake, The Leftovers, Black Comedy, The Slot, Little J and Big Cuz, The Marshes, Talkers, Drover's Boy and Blackground.