22.02.23
Sex Magick by Nicholas Brown isn't just a play… it's a holistic experience! Throughout the play's season, audiences will be surrounded by the sights, sounds, smells and workshops that reflect and extend the vibrant world of the show. Get to know some of the exciting Sydney-based collaborators, treats and events that Griffin is engaging with for the duration of the show's season!
---
GUNA NATURAL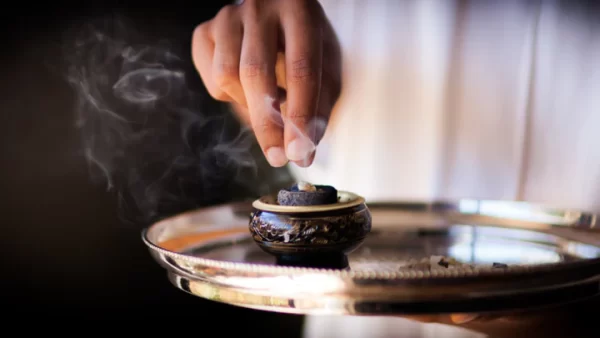 Founded by Sydneysider Giti, Guna Natural is an all natural skincare, perfumes and home scent brand that sources ingredients renowned for their history and their properties. 
India has a rich and ancient history of perfumery, which is distinctive for its emphasis on creating multisensory moods. Using a variety of natural aromatics including oils, candles, resin and a perfumed paste, used in India for centuries, Guna have curated a smellscape to complement the show. Come discover them at Griffin, as you move around the foyer, you'll find some scents become dominant, while others fade into a memory.
NATAN BODY FLOW—ART OF TOUCH WORKSHOP
Natan is a Belgian-born movement artist and somatic therapist based in Bondi.
In an exciting Griffin first, join Natan for the Art of Touch workshop. Bring your partner or a friend and explore the nourishing art of touch, through simple partner yoga postures, playful trust and sensory exercises, acro-therapeutic gestures and finish with floor-based massage techniques and a guided relaxation.
Workshop date: Saturday 18 March – 4-6pm
RSVP for the workshop here
Please note that places are extremely limited, so RSVP sooner rather than later. This event is free as part of Sex Magick and we recommend booking with a partner.
RAKISH: OPENING NIGHT DJ
Rakish is a founding member of South Asian creative collective Kerfew Collective, which platforms emerging South Asian talent across various performing arts. He can also be found DJing around the city's electronic and hip hop scenes, and a contributor to Sydney's FBi Radio.
JALEBIS
There are three kinds of jalebis for sale at The Penny Cook Bar during Sex Magick.
The classic orange glow, saffron flavoured jalebi
Yellow hued paneer sugar syrup dipped jalebi
Golden brown jaggery (palm sugar) syrup jalebi
We've sourced them all the way from our favourite jalebi makers Jaipur Sweets and Jalebi Master in Harris Park.
KAPU GLASS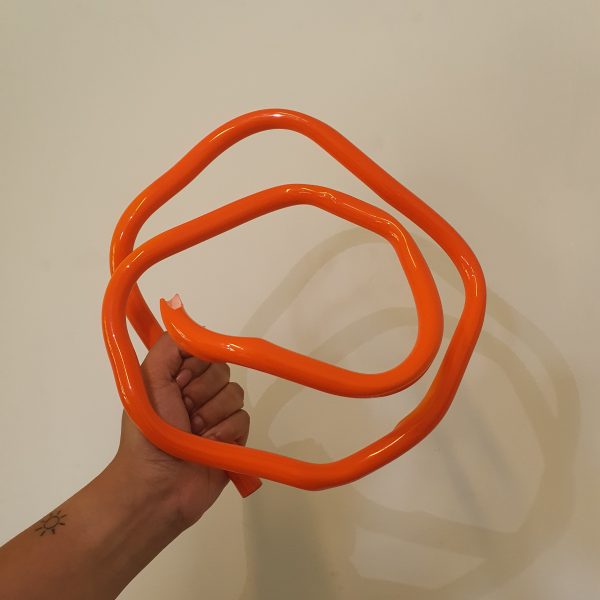 Not only are we selling jalebis at the bar but we've commissioned a beautiful glass jalebi that will be on display in the foyer, created by the talented Prinita of Kapu Glass.
Kapu is a glass and design studio founded by Prinita Thevarajah in 2019 in Brooklyn, New York. Thevarajah was trained in neon and flamework at Urban Glass in New York City. She is a multidisciplinary artist and considers design as social practice, collaborating with artists globally to generate new ways of accessing art. Kapu's homebase is Western Sydney, Australia.
PINK SARI
Pink Sari Inc is a grassroots not-for-profit organisation run by a team of dedicated volunteers of South Asian background. They focus on increasing the participation rates of the South Asian community in the National Cancer Screening programs, mainly for Breast, Bowel and Cervical Cancer.
Three volunteers will be joining us at Griffin on 4 March across two sessions at 4pm and 5pm to show you five different sari styles and how to wear them. You'll be shown an introduction these sari styles and wrapping techniques, and we welcome you to participate if you are comfortable, or just watch instead! Come support South Asian women and cancer awareness with Pink Sari.
RSVP for the 4pm workshop here
RSVP for the 5pm workshop here
You do not have to bring your own sari to participate. This event is free as part of Sex Magick.
MOHINIYATTAM DANCE PERFORMANCE
Prasida Dinesh and Anitha Gopi will perform a Mohiniyattam dance work. A sensual and feminine dance form, Mohiniyattam literally means dance of the enchantress. Ancient Hindu mythology says Lord Vishnu came to earth in the form of Mohini, a devastatingly beautiful woman, who seduced the demons and led them away from us. 
Prasida and Anitha will perform a piece called Amba Gouri at 6pm on Saturday 11 March.
You do not have to book to watch the Mohiniyattam performance. This event is free as part of Sex Magick.