29.11.16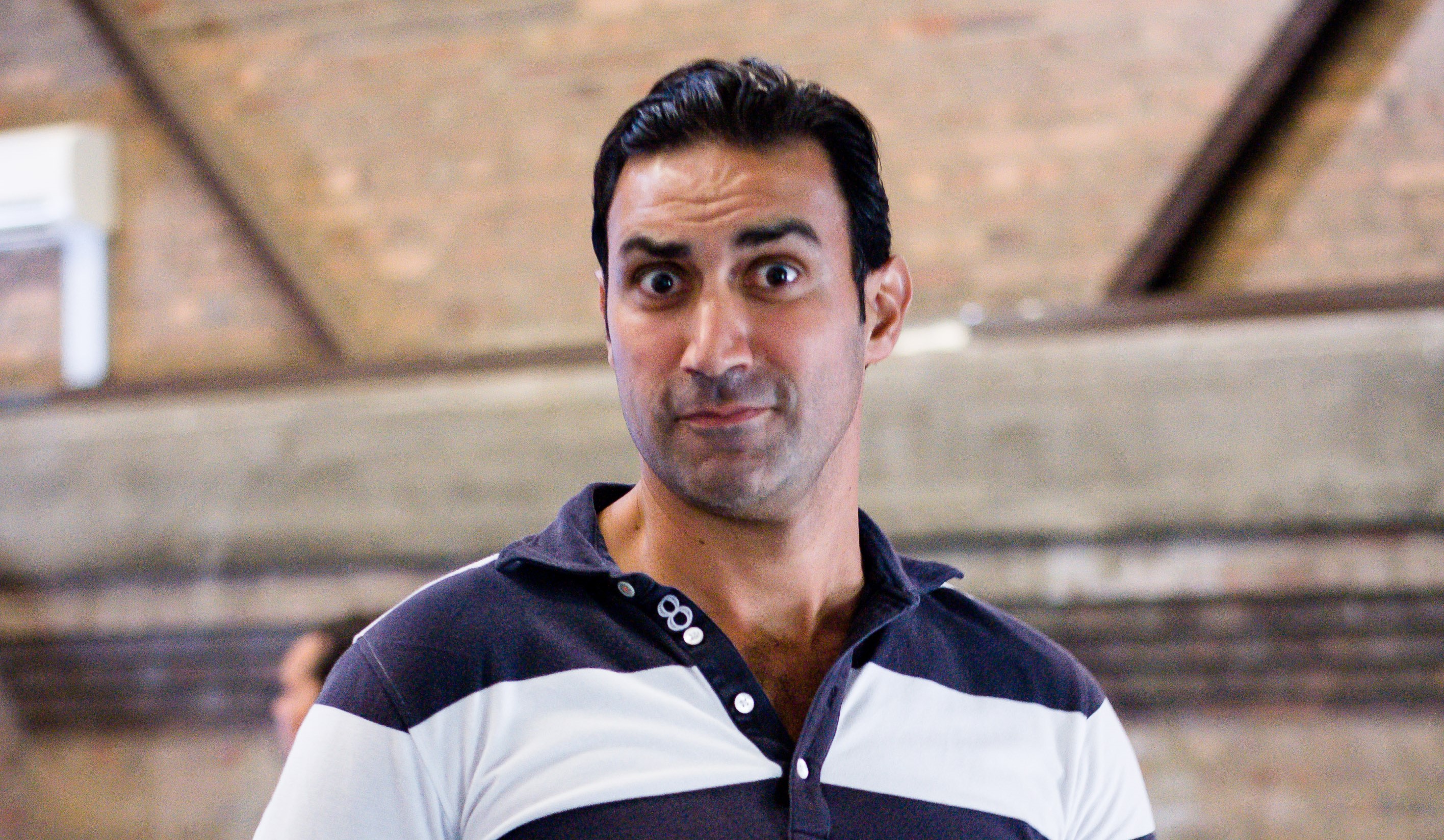 Griffin's last indie show for 2016, Lighten Up, is just around the corner. This very funny play by actor Nicholas Brown and comedian Sam McCool tells a universal tale of identity, cultural assimilation and bleaching your bits. This is Sam McCool, writer, performer, and all round funny-guy.
Who is Sam McCool?
Sam McCool, Comedian, World-Traveller and Play-Raita.
Who inspires you and why? 
Robin Williams – one of the best free flow comics of all time, outstanding to watch.
Steve Martin – his transformation from stand up comic to playwright is inspiring.
Nicholas Brown – an inspired friend with true determination to tell his story and bring it to life.
What would you do to make a difference in the world?
I'm working on a book based on my show Emracist to create a movement where we embrace difference rather than fear it and another to inspire people to avoid a mid-life crisis and follow their dreams.
Favourite holiday destination and why?
Too many to mention, but Bali is my 2nd home. 
When friends come to town, what attraction would you take them to?
Sydney Opera House – it's the ultimate performing arts venue in Australia, everyone should see a show there at least once in a lifetime.  
What are you currently reading? 
The Alchemist. Even the 2nd time around it still conveys valuable life lessons.
What are you currently listening to (or watching)? 
At this very moment, listening to Nach Baliye and watching some Bollywood choreography at rehearsals of our play Lighten Up.
Happiness is? 
Moments of fulfillment immersed in a lifelong sense of contentment. 
What does the future hold for you?
More plays. More stand up shows. And a venture into politics when the old age pension scheme runs out of funds.  
Why do you think a show like Lighten Up is important?
To celebrate diversity, to tell original stories from modern multi-cultural Australia and to Lighten Up and have a laugh at each other and with each other.  
What's your most memorable performance/production to date?
To watch: my first show at the Sydney Opera House Multiple Personality Distorter in 2012 was a landmark moment in my career, and shows I've done overseas have always been a fun challenge. 
Favourite Bollywood move (or movie).
Kuch Kuch Hota Hai. It means Something Something Happen. I watched it for 3 hours, nothing really happened!