02.11.15
A blog from Terry Serio (Keef)
One of my first moves with Keith was approaching my friend and Sydney jeweller and stylist Sofia Fitzpatrick re-grounding Keef in real rock and roll accoutrements. Like the expensive suits and shoes Judy Tanner from Belvoir found me for Howard in Keating and the wonderful copies of all the Johnny O'Keefe clothes Jenny Tate designed for me for the Shout miniseries, these all contribute to making you feel you 'are' the character.
Keef's jewellery and scarves etc are resounding echoes of the man and working towards a true reflection of those items is so important. 
Sofia Fitzpatrick (Jeweller), Terry Serio and the ring. 
From the Rehearsal Room:
Keef rehearsals are well and truly underway and the rehearsal room is absolutely rocking and rolling already.
Terry, Abe, Branden, Dorje & Lenni are transforming themselves into rock 'n' roll legends, and are strapping themselves in for the crazy and wild journey of Benito Di Fonzo's Riff on Keef world – and oh what a ride it is! There are Rastafarian Pirates, Queen Liz, Lucifer, a Demon Chuck Berry, Nick Cave- just to name a few.
It's a cacophony of craziness, and already proving to be a barrel of fun and laughs, but also there is lots of hard work being done (I swear). Oh, and the music… well what can we say, we are in the hands of the greats, so you can't really go past that. It's like a rock n roll concert every day!
The whole cast and crew are going on a massive journey of falling in love (again or for the first time) with these amazing, crazy and wild characters, and going on this whacky roller coaster ride that is a Riff on Keef. If you ever wanted to know what wild night out with one of rock and rolls greatest legends, and escapees of death would be like then Keef will surely take you there- as our cast is now finding out. Now- to get over the hangover of week one, and on to week two! We're ready!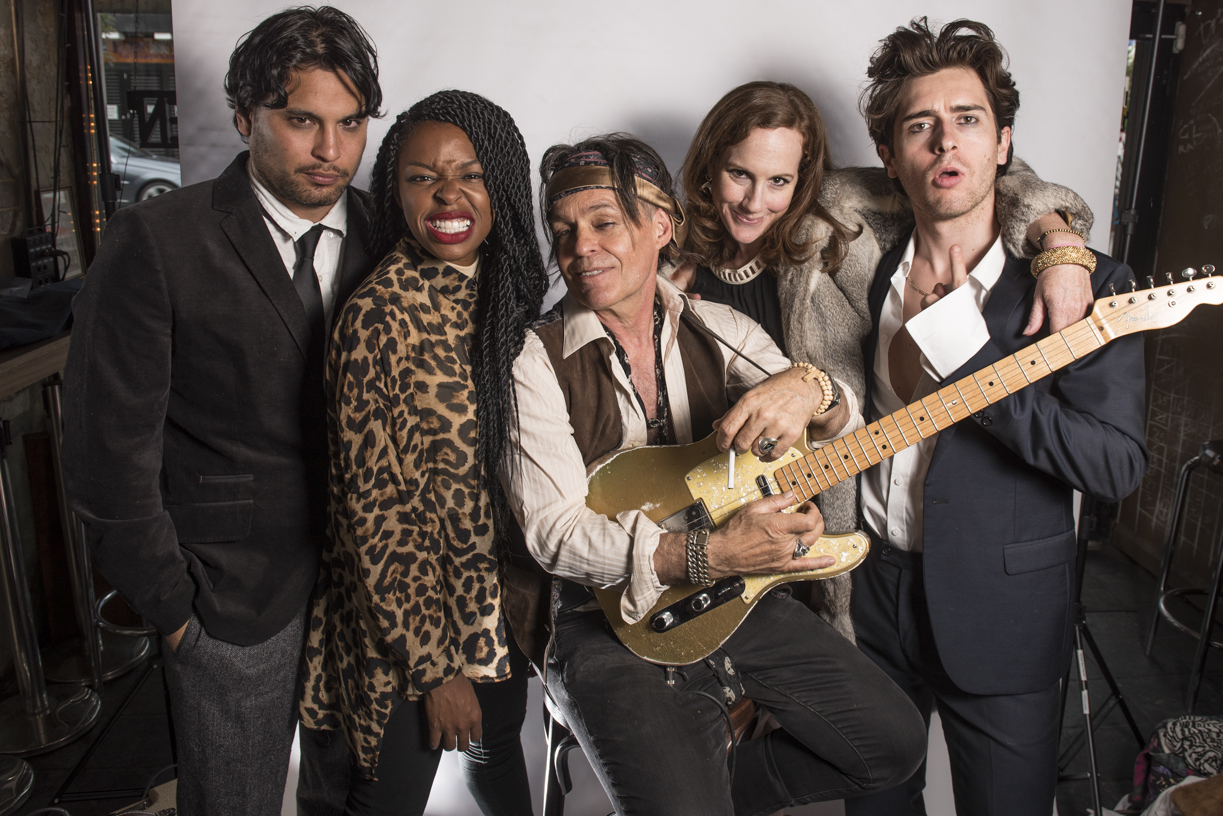 Cast: Dorje Swallow, Branden Christine, Terry Serio, Lenore Munro, Abe Mitchell.