26.05.17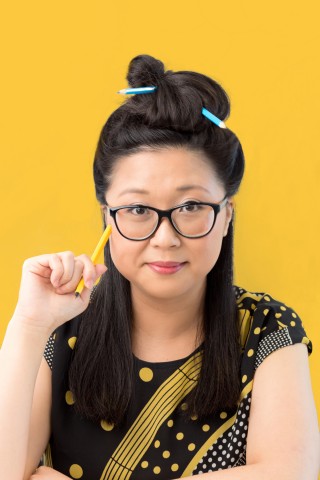 Comedian Jennifer Wong is taking part in GRIFFIN SCRATCH – an adventurous experiment wherein we take 6 writers, comedy brains and theatre makers and lock them away together to write for a week, brewing up ideas that will be presented by a team of actors this Sunday at 5pm to a curious crowd (there's still tickets, get them here.)
We let Jen out of the writer's room – briefly – for some fresh air and to answer a quick Q&A. 
My autobiography would be called…
"I'm As Surprised As You Are That I Wrote This (My Autobiography)"
My advice for young and emerging Australian writers?
Find your own way. Mistakes are good. Take notes. 
The first thing I ever wrote was…
A story about how a fourth-grade teacher at our school (who'd had a small part in Strictly Ballroom in real life) was actually Elvis Presley. 
You can see me in…
How to English Harder at Belvoir St Downstairs on Saturday 24 June at 8:15pm, in Sydney after 11 sold-out shows at the Melbourne International Comedy Festival.
Jennifer Wong is a comedian from Sydney. With her love of language and wordplay, she's written for Good News Week, presented Bookish on ABC iview, and performed at comedy and arts festivals in Sydney, Melbourne, Perth, and Edinburgh. Off the comedy stage, she's appeared in the second series of Plonk, and was a writer/performer in the sold-out The Serpent's Table at Sydney Festival (a Contemporary Asian Australian Performance and Griffin Theatre co-production). Jennifer is a regular guest on ABC Sydney's Thank God It's Friday, and her latest show How to English Harder is on at Belvoir St Downstairs on Saturday 24th June.